| | |
| --- | --- |
| Lethal Forex Renko Charts Strategy Revealed: How I Accidentally Discovered The Secret To Forex Trading, AND ... | |
| | |
| --- | --- |
| "Learn How To Trade Forex With Zero Indicators!" | |
From: Jerry in Chicago, Commodity Trading Advisor (CTA)
Tuesday 3:07 p.m.

During the last 10 years I have literally spent $1,000's and $1,000's on different forex trading systems. You do NOT have to spend another dime of your hard-earned money after you get your hands on my Forex Renko Charts FX Trading System!
I have finally developed a Forex Trading System that will allow YOU and ANYONE who follows my simple trading methods to "Learn How To Trade Forex With Zero Indicators!"
Yes, I said ZERO INDICATORS!
I personally created and designed this exclusive forex trading system. My forex trading method is fully adjustable to fit any type of forex trader. I can assist you in developing a custom trading approach to fit your trading personality using my Forex Renko Charts FX Trading System. If you are tired of "one size fits all" forex trading systems ... keep reading.

I have worked with 100's of forex traders. Most traders fail for 2 reasons:
1. they lack a trading edge, or a profitable trading system 2. they lack discipline
Do you have the discipline to learn a simple yet effective forex trading system? If so click the "BUY NOW" button to PURCHASE NOW! As soon as I receive your payment via Credit Card or PayPal you will receive the INSTANT DOWNLOAD link.
---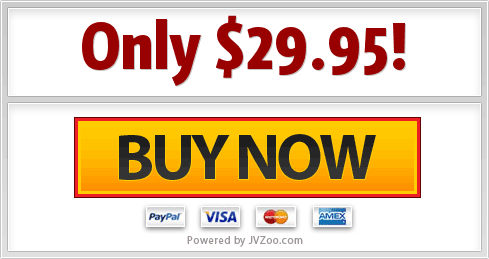 ---
Or just keep reading and I will tell you more about my Forex Renko Charts FX Trading System below.
Are you ready to get started? First let me show you what one of my recent customers had to say in his own words. I simply took a picture of his testimony and I'm posting it here for you to view:


---
Another testimony ...
---
Maybe you are brand new to forex? Or you have been trading forex for a few years? Whether you are a novice or experienced forex trader, my Forex Renko Charts FX Trading System is simple and easy to follow. Take a look at the following 2 pictures:
Which chart looks easier to trade? Both charts represent the same information; the USD/CAD currency pair from Wednesday August 24, 2011 through Friday August 26, 2011. Ask yourself the following question: "Where do I enter and exit a trade on chart #1?"
My Forex Renko Charts FX Trading System will teach and show you a very specific setup for both "buy trades" and "sell trades".
These specific setups utilize BOTH red and green renko bars. You can trade ANY currency pair, ANY time frame, ANY time of the day/night.

As you can see in chart #3 with a default MACD applied, the MACD crossovers in yellow circles occur AFTER a big move up or down in price. In reality, the yellow circles on the price chart represent a more likely trade entry if you were to rely on MACD crossovers for trade entry. You simply miss most of the big price move. MACD crossovers are a lagging indicator.
So you have to ask yourself one question in this scenario. QUESTION: "Where would I put my Stop Loss and how BIG would it have to be in order to make logical sense on the charts if I wanted to place a trade?"
STOP USING LAGGING INDICATORS!
How does my Forex Renko Charts FX Trading System make trading forex easier for YOU? Simple. I teach you my very own buy setup and sell setup using just renko charts. Zero Indicators! A buy or sell signal is represented by a specific sequence of BOTH red and green forex renko bars. You can NOT automatically assume every green box is a buy signal or every red box is a sell signal.

My Forex Renko Charts FX Trading System solves this problem! It shows and teaches you a very specific combination of BOTH red and green forex renko bars for BOTH a buy signal and a sell signal. You will learn the "context" of using these forex renko bars together to find forex trading opportunities. I use clearly illustrated full color pictures with very descriptive text.
I show you which "size" renko bars and which "time frame" works best for 3 different types of forex traders; Scalpers, Swing Traders and Position Traders. My Forex Renko Charts FX Trading System is well-written and will allow anyone to get started ASAP!

It will take you 15 minutes to read my full color manual and another 15 minutes to download & install a renko trading platform (if your current broker does not support renko charts)

---
** Please Read Carefully **
There are a number of trading platforms that support renko bars so your current broker may already support them. If not however, some of the more popular ones include
TeleTrader,
Ninja Trader
and
MT4
. Please note that I provide you a complete renko strategy but cannot possibly support all the various trading platforms out there so you if have a platform specific question for setting up your charts you just need to contact tech support for that trading platform.
---
SO, do you think YOU can spend 30 minutes learning my Forex Renko Charts FX Trading System?
GET STARTED NOW!
Click the "BUY NOW" button to PURCHASE NOW! As soon as I receive your payment via PayPal or Credit Card, you will instantly be able to download my Forex Renko Charts FX Trading System!
---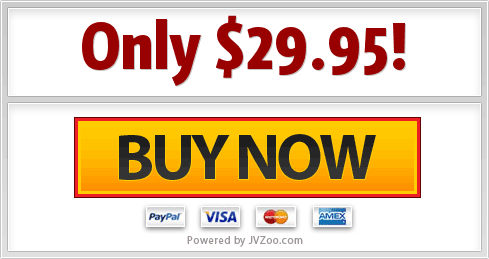 ---
All The Best Trading Forex,
Jerry in Chicago,
Commodity Trading Advisor (CTA)

I can save you BOTH time and money with my Forex Renko Charts FX Trading System. I look forward to assisting you on your successful forex trading journey.


---

refund policy: there are no refunds due to this being a digital product. if you can not accept this policy, do not purchase my product. by purchasing my products you are accepting my refund policy.

DISCLAIMER: CFTC RULE 4:41
HYPOTHETICAL PERFORMANCE RESULTS HAVE MANY INHERENT LIMITATIONS, SOME OF WHICH ARE DESCRIBED BELOW. NO REPRESENTATION IS BEING MADE THAT ANY ACCOUNT WILL OR IS LIKELY TO ACHIEVE PROFITS OR LOSSES SIMILAR TO THOSE SHOWN. IN FACT, THERE ARE FREQUENTLY SHARP DIFFERENCES BETWEEN HYPOTHETICAL PERFORMANCE RESULTS AND THE ACTUAL RESULTS SUBSEQUENTLY ACHIEVED BY ANY PARTICULAR TRADING PROGRAM. ONE OF THE LIMITATIONS OF HYPOTHETICAL PERFORMANCE RESULTS IS THAT THEY ARE GENERALLY PREPARED WITH THE BENEFIT OF HINDSIGHT. IN ADDITION,HYPOTHETICAL TRADING DOES NOT INVOLVE FINANCIAL RISK, AND NO HYPOTHETICAL TRADING RECORD CAN COMPLETELY ACCOUNT FOR THE IMPACT OF FINANCIAL RISK IN ACTUAL TRADING. FOR EXAMPLE, THE ABILITY TO WITHSTAND LOSSES OR TO ADHERE TO A PARTICULAR TRADING PROGRAM IN SPITE OF TRADING LOSSES ARE MATERIAL POINTS WHICH CAN ALSO ADVERSELY AFFECT ACTUAL TRADING RESULTS. THERE ARE NUMEROUS OTHER FACTORS RELATED TO THE MARKETS IN GENERAL OR TO THE IMPLEMENTATION OF ANY SPECIFIC TRADING PROGRAM WHICH CANNOT BE FULLY ACCOUNTED FOR IN THE PREPARATION OF HYPOTHETICAL PERFORMANCE RESULTS AND ALL OF WHICH CAN ADVERSELY AFFECT ACTUAL TRADING RESULTS.
---
thank you for visiting forex renko charts